As of January 1, 2016 Queen Street Chiropractic Centre is pleased to be offering compression stockings.
Compression stockings are a safe and effective method of managing several conditions including;
Tired, Achy Legs
Swelling
Varicose Veins
Venous Insufficiency
Ulcers
Diabetic Complications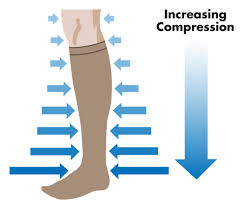 Also, compression stockings are available in several different gradient levels ranging from light to heavy compression. The gradients levels aid in managing your specific condition and tailoring a custom stocking for you alone.
Compression stockings are also useful as an aide to various athletic activities, and are used by athletes around the world to maximize performance.
Feel free to drop in to phone 905-623-9297 or drop in to Queen Street Chiropractic Centre today to ask about compression stockings!