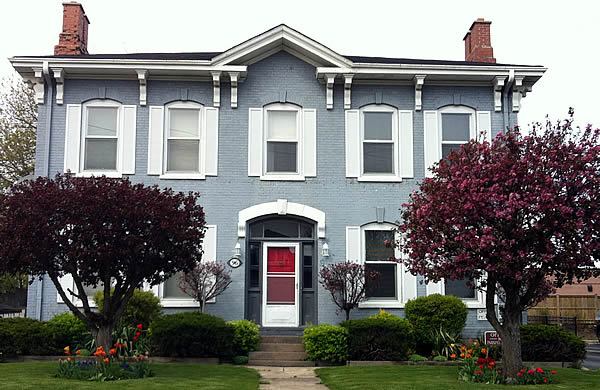 Queen Street Chiropractic Centre was established in 1977 by Dr. Leonard Jay. The clinic is situated within a historic home located at 96 Queen Street and is now the longest serving Chiropractic Clinic in Bowmanville.
Originally Dr. Leonard Jay was the sole practitioner but has since welcomed his three sons, Kevin, Chris and Korey as well as his daughter-in-law Erica to the practice.
The clinic quickly grew, at which time two treatment rooms were created to allow two chiropractors to treat simulataneously providing efficient chiropractic care at an affordable price.
Queen Street Chiropractic Centre continues to be a "hands on" clinic with each patient receiving personalized care from their chiropractor during each visit.
Meet Our Chiropractors