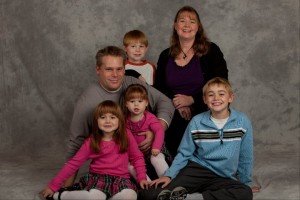 Dr. Kevin began his academic career at the University of Waterloo where he graduated with a Bachelor of Science Degree in 1993. Following graduation, he worked in the insurance industry and in the Development Laboratory at DuPont Canada before resuming his studies at Sherman College of Chiropractic in Spartanburg, South Carolina.
Since graduating Magna Cum Laude from Sherman College of Chiropractic in 2001, Dr. Kevin has been a partner with his father and later his two brothers and sister-in-law in a family owned chiropractic clinic focussed on WSIB and private insurance claims, as well as personal and sports injuries. In addition, Dr. Kevin has been employed in a variety of MVA rehabilitation clinics as both a Clinic Director and Clinician.
Dr. Kevin's formal chiropractic education has been enhanced via continued education including Functional Capacity Evaluation Certification, Soft Tissue Evaluation and Treatment, Post-Rehabilitation Exercise Protocols and Acupuncture Section 1A towards certification as an acupuncture provider.
Dr. Kevin has been married to his wife Theressa since 1995. Together with their four children Tyrus, Brody, Keeley and Payton they enjoy playing sports, reading and travelling. Dr. Kevin is a member of the College of Chiropractors of Ontario, Canadian Chiropractic Association and Ontario Chiropractic Association.