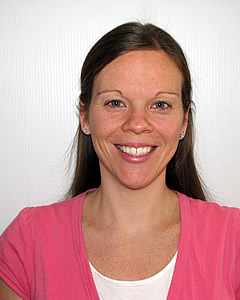 Dr. Erica began her academic career at Shippensburg University where she graduated with a Bachelor of Science Degree prior to being accepted to New York Chiropractic College in Seneca Falls, New York.
Since graduating from New York Chiropractic College in 2006, Dr. Erica has been a partner with her father-in-law, two brother-in-laws and husband in a family owned chiropractic clinic focussed on WSIB and private insurance claims, as well as personal and sports injuries. In addition, Dr. Erica has been employed in a variety of MVA rehabilitation clinics as a Clinician.
Dr. Erica's formal chiropractic education has been enhanced via continued education including Applied Kinesiology Certification and Sacro-Occipital Technique.
Dr. Erica has been married to her husband Chris since 2007.  Erica and Chris have two daughters named Nevaeh and Alarys.
Dr. Erica is a member of the College of Chiropractors of Ontario, Canadian Chiropractic Association and Ontario Chiropractic Association.