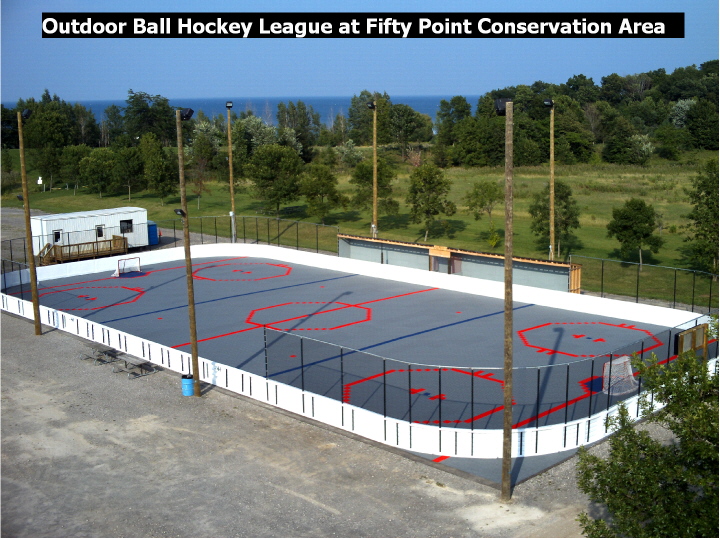 This is the first in a series of posts, which will document the tournaments and athletic activities attended by the members of Queen Street Chiropractic Centre.  As Chiropractors, the Jay family are committed to any events that forward the cause of health and wellness and athletics in our society.
Also, Queen Street Chiropractic Centre has a long history of supporting local and province-wide charities over the course of its 35 years of service in the Clarington Region.  As such, any chance we have to increase the awareness of these and other charities and events are important and rewarding endeavours.
On September 24, 2011 Queen Street Chiropractic Centre fielded a team for the Inaugural theiropportunity.com Charity Ball Hockey Tournament in Whitby, Ontario.  The tournament took place at the Baton Rouge parking lot off of the Thickson exit, and was a one day tournament.
Dr. Korey and Dr. Chris set up the team, which included family and friends brought together for the event.  Several teams attended the tournament, and a great time was had by all.  Also, the event featured four ex-NHLers who donated their time and played with and against our team.
The team consisted of the following individuals;
Dr. Korey Jay
Dr. Chris Jay
Michelle Jay
Damien Jay
Danielle Beaucage
The Queen Street Chiropractic Centre team won some hard fought battles and advanced to the quarterfinals, where it suffered a narrow defeat.  However, the real winners were the charitable foundation and the people it aids.
Queen Street Chiropractic Centre will continue to support a variety of athletic endeavours, and we will keep you posted regularly.
As a final note, it is a sad fact that less and less people are taking part in athletic events in our region.  Queen Street Chiropractic Centre is committed to enhancing and increasing the awareness of health and wellness in the Durham Region, and as such if we receive enough support and interest we would be more than happy to create tournaments that would foster a sense of community a health in our area.
Let us know in the comments section!