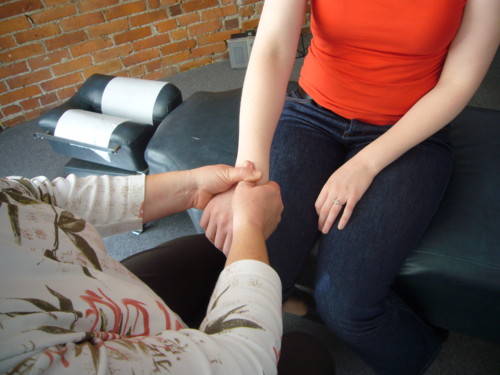 It is a well-known fact that Chiropractic is effective in the treatment of headaches, neck and lower back pain.  While the treatment of such conditions does represent a large cross section of the patients seen at Queen Street Chiropractic Centre, a lesser-known fact is that Chiropractic is effective for alleviating extremity injuries.
Chiropractic therapy has been demonstrated to be a safe and effective means of treating injuries to the shoulders, elbows, wrists, hips, knees, ankles and even fingers and toes.  Chiropractors are trained in the assessment, diagnosis and treatment of injuries to the extremities.  Injuries due to sports, accidents, trauma or overuse are able to be treated with great success by the Doctors of Queen Street Chiropractic Centre.
Extremity injuries tend to be common in the general population, and can occur as a result of a variety of factors.  Often a patient will present to Queen Street Chiropractic Centre with a lower back complaint, only to confess to a lingering knee/ankle etc. injury that had been present for several months prior to the lower back complaint.  Injuries to the extremities, if left untreated, will often translate to injuries to the spine or vice versa.  Thus, it is in the individual's best interest to address the initial injury before further complications arise.
Through manual therapy, joint manipulation, soft tissue (muscle) therapy and exercise the Doctors at Queen Street Chiropractic Centre can alleviate the symptoms and restore function to the extremities.  You will notice a marked improvement in performance at sports and activities in general and will have a greater quality of life overall.
Picture supplied by altmedicine.about.com.