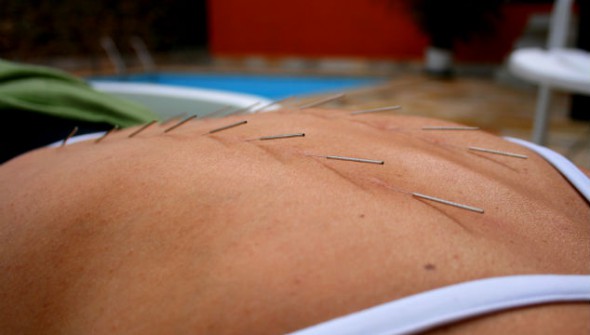 I have been receiving many questions regarding combining acupuncture treatment and chiropractic adjustments.  While they have different origins, and are administered through very different techniques, chiropractic adjustments and acupuncture are both complementary treatments used for improving and maintaining your health.  Both chiropractic and acupuncture treatments work in ways that empower the body to heal without the use of drugs or surgery.  Both are also designed to correct imbalances, promote natural healing and restore a state of health that was formerly impeded.  Each treatment accomplishes these goals in its own unique way.
Acupuncture stimulates the healing process which in turn reduces pain whereas chiropractic adjustments fix the mechanics affected by an injury.  Acupuncture is based on the flow of biological energy through the body via meridians.  Fine needles or pressure is used to manipulate specific points along the meridians to restore balance and remove any blockages that are interfering with the body's ability to perform at peak efficiency.  A chiropractic adjustment is the use of an impulse to a specific joint to correct, or manipulate, a subluxation.  The basis is that these subluxations compromise the nervous system.  By correcting these subluxations the body is able to perform at its peak efficiency.  Both treatments have the same goal of causing the body to return to its peak level of efficiency.
What may work for one person may not work for the next.  Every person and the way they heal is different.  The best thing about acupuncture is that you will know within the first few treatments if it will work for you.  In many difficult to treat cases the use of acupuncture and chiropractic care together may be the most efficient treatment method resulting in the fastest results.
By Dr. Erica Hakes